Hi. Do you know what's hard? It's telling your 20 and 15 year old stepboys that their dad's brain isn't going to get better. That they need to trust that their own brains are more intuitive and wiser than their dads. That they need to rely on the fact that their stepmom, functionally 4 years into their lives, can be trusted more than their dad.
I was going to wait until Ben, 18 years old, came home from college, too. But then I realized today that it was impossible to wait even one day. Mark's 20 year old arrived home from college today, and Mark tried to carry something of his, that literally weighed 50 lbs, from the van into the house.
No.
Also, this is the most beautiful photo I can imagine from today. We spent tonight with Michael and Matthew, and Mark so content. His fingers wounded from falling helping bring in Michael's things.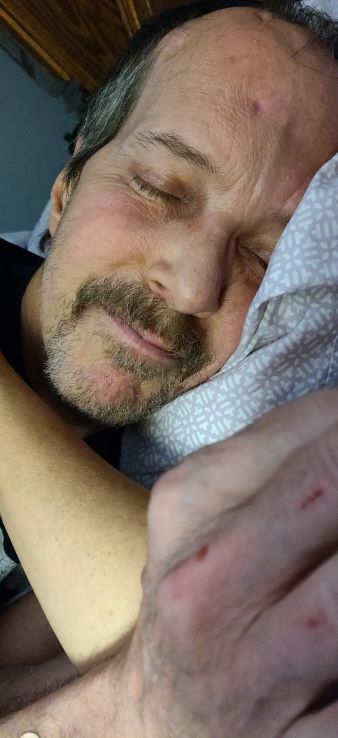 Happy Thanksgiving.
This is hard.