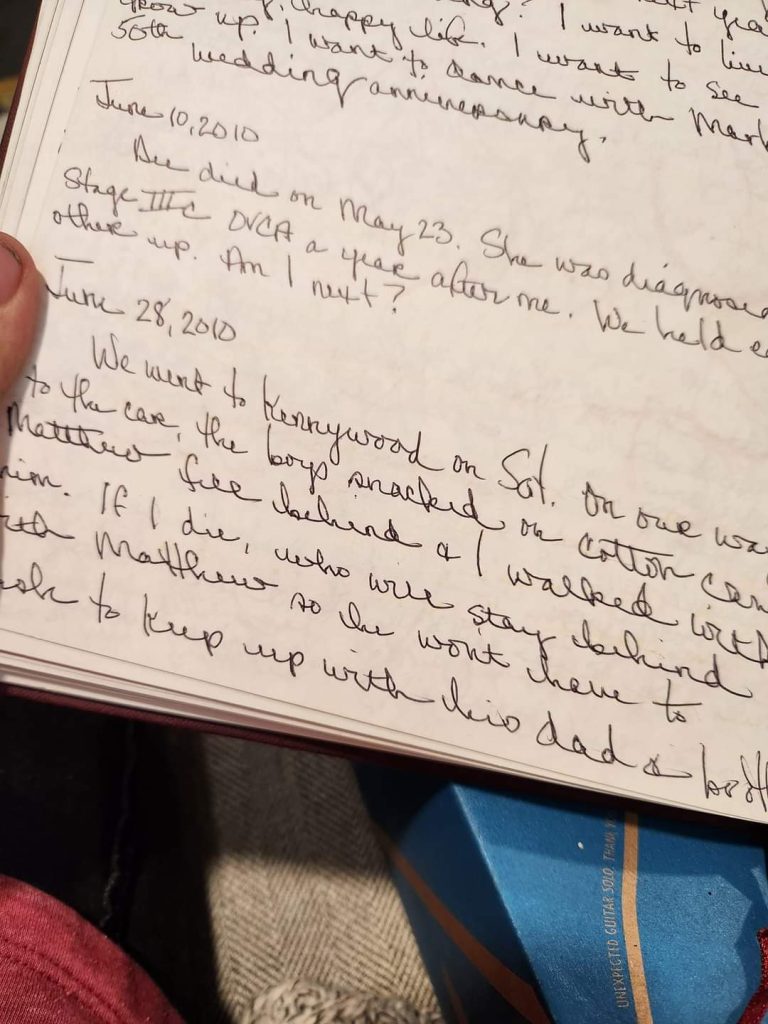 Young Matthew, the last of the herd, turns 18 tomorrow. This feels heavy to me, so maybe today was not the day to be wading through Hrehocik family documents…mortgages and cars and insurance from decades back. What to keep, what to discard, as Mark and Kristen's remaining family archivist?
I came across one of Kristen's journals. She journaled a lot from the time she was a teenager until her death. This particular journal covered the last part of her cancer journey. Her cancer, ovarian, was bad from the get-go, and she fought it bravely and beautifully for six years. I only read a few entries: her last in the summer of 2012, and this one from June 28, 2010. In both, she worried about dying. In this one, she focused her fears on 5 year old Matthew. Mark and Kristen had taken the kids to Kennywood that day, and Matthew's little legs couldn't keep up with his dad and brothers', so Kristen fell behind and walked with him.
"If I die, who will stay behind with Matthew?" she wrote afterwards.
Me. It's me, Kristen. I am staying behind with Matthew, and I always will. You raised a beautiful, kind, funny, patient, thoughtful, intelligent young man. I wish you were here, with Mark, to celebrate him.