Over the last 24 hours, I've walked 10 miles. Pounded the ground, pounded my ears with music loud enough to prevent my thoughts from straying too far.
My Spotify playlist is a mishmash of my entire life, from the influence of so many people and so many experiences. I love building it one song at a time. I love the randomness of what comes on while I log the miles. Yesterday, four miles in, Alanis Morissette sang/screamed:
You live you learn
You love you learn
You cry you learn
You lose you learn
You bleed you learn
You scream you learn
Yes, oh Lord, yes.
Four miles in today, I was sitting in the 25 degree sun, eating an apple. A man came by. Dressed in camo, he was smoking a cigarette and walking slowly. "Seen anything good?" I asked amiably. Alma says this is a strength of mine. An ability to start up random conversations with strangers as if I'm picking up on an ongoing discussion with an old friend. He pulled on his cigarette and took out his phone. This park is a popular birding area, and I assumed he might be birdwatching. He held up this photo.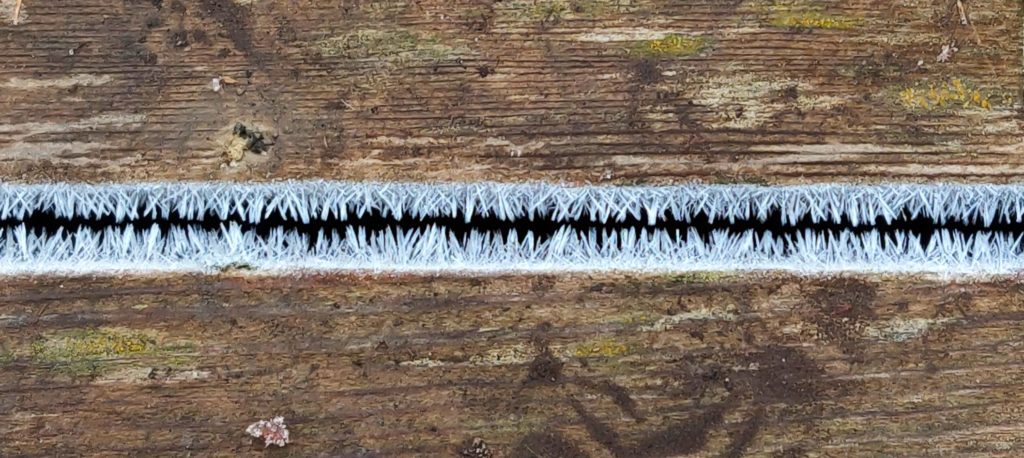 "I'm looking for textures," he said. He showed me a few more photos and moved on.
There is so much to learn from everyone around us. This week we saw lessons from every angle. Ones we did not want to learn. Ones we still don't understand. Ones we already knew, but now know better. Questions lead to more questions. And on and on.
I ask Mark every day how he's feeling. "Excellent," he now says every time. He's miffed that I called the doctor last week and reported the red spot, leading to his upcoming surgery. In Mark's book, this is my fault. He has decided to stop telling me how he is physically feeling.
Last night, he took a break from the miffed. "How are you feeling?" I asked. "Doubtful," he said. The door seemed a little more open. I asked how he feels about the last year and a half. Have there been enough good times? Has he been able to enjoy life enough to make it all worth it? "Definitely," he said. Then I asked him if there's anything else he'd like to talk about. "Kennywood," he said. The door had closed. We talked about rollercoasters and waterslides and haunted houses.
On mile 9 today, I was watching the forest floor as I strode along. I passed a hillside covered in frost, under which I knew hundreds of trillium rhizomes were waiting for the warmer days to break dormancy and send up shoots. I passed where the wild oats would be bobbing their yellow heads in spring. I remembered where the trout lily leaves will speckle the trailside come April. I found a few leaves of hepatica still peeking out among the detritus, reminding me of the beauty ahead.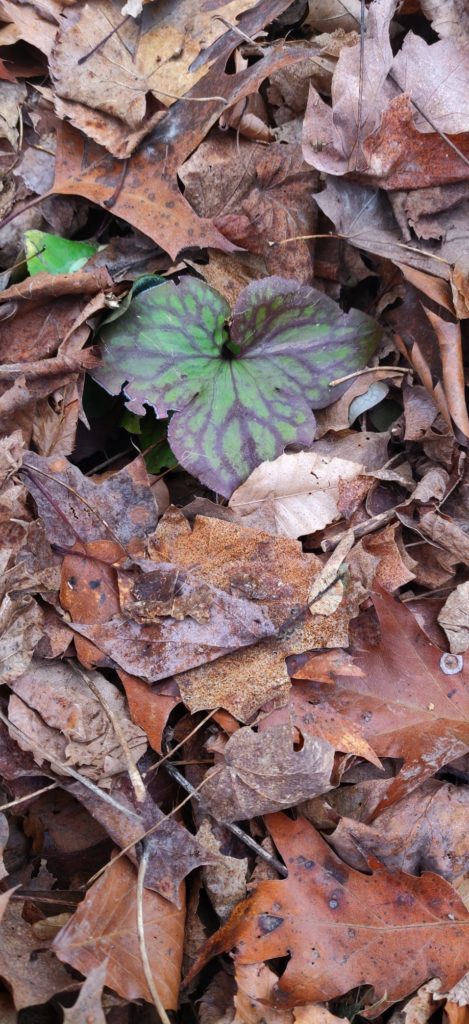 On Monday at 5am, I will kiss Mark goodbye in the all-too familiar surgical waiting room. I will have a book and a phone charger and some snacks. I'll be wearing my comfiest clothes. I'll ask at the front desk for a blanket. I'll find a hideaway in some nook where I can gather the furniture around me to concoct a bed. I'll settle in for a long day in silence, this particular waiting room being a deadzone for my cell service.
Today, I looked up why rollercoasters make the click click click sound as they approach the apex of the first hill. It's not the chain. It's the safety device, an anti-rollback mechanism.
This gave me some small comfort. I'm sure, sure that there is safety mechanism in place for us.
I mean, probably.
Right?
Click click click. We are almost to the top of this hill.
Are you ready? Are you coming with me?
Let's go.