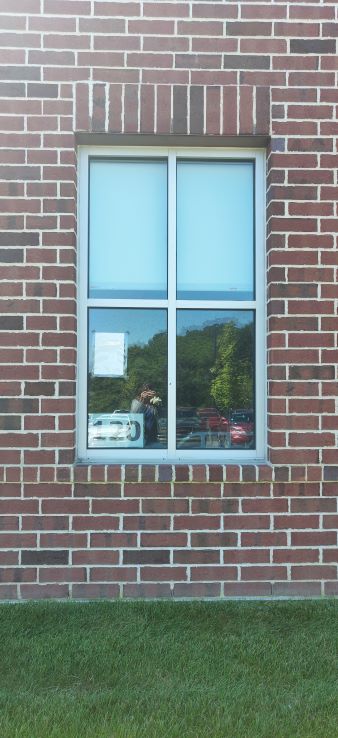 Yesterday was dumb hard. It was ridiculous. The case manager called to tell me the treatment team's assessment of Mark. Contact-level assistance for tasks of daily living: standing from a sitting position, walking, toileting, bathing. He "often" is oriented. He "often" can remember things. Does he have a transport chair? A walker? A bedside commode? Safety bars for the toilet? A shower chair? Do I work outside the home? How many stairs are in the home? Are there kids at home? He'll need someone with him full time to make sure he is safe.
Yes we have it all. Yes, I've done this before. Yes, it's still intimidating. His target date for discharge is August 29. I have eight days to get ready. I mean, I am ready. Am I ready?
The case manager casually ended the call by saying, "And I'm sure the nurse called you to say that he pulled out his trach." "WHAT?" I said. "Oh, they should have called you," she said. "It's okay, they checked his oxygen levels and he's at 100%, so they decided he doesn't need it." "THAT'S NOT WHY HE HAS A TRACH," the tension raising my voice another notch. "Did they call his surgeon to see if it's okay? It's there to keep pressure off his skull base, not to give him oxygen." She said she'd check and call me back. I called the surgeon's office. I called the rehab's nurse manager. I got into my car and drove over to the rehab, even though I know I'm not allowed in. I needed to see someone and to see him, even through a window.
When I got there, I went Mark's room window. He wasn't in there. I went into the lobby and asked to speak to the case manager and the nurse manager. When they came out I explained, again, the purpose of the trach. They were reaching out to Mark's ENT surgeon. They assured me they were on it.
I went back to Mark's window. He was sitting in bed. I pointed to my phone and called his room phone. He picked up his phone and waited patiently. He didn't know how to use it. I hung up and called the nurses station to ask them to send someone down to help him. Once we connected, I made the usual small talk. It's become very small, because his world is small, his memory and cognition is variable, and his hearing is poor. Finally, I said, "I heard you took out your trach." I could see through the window a patch of gauze covering the hole. "Why did you do that?" "What?" he said. I spoke slower and louder. "THE THING IN YOUR NECK," I said. "Oh," he said, "the triangle in my neck? It was bothering me." I explained to him, again, why it's there and why we have to wait for the doctor to decide when it can be removed. We talked for a few more minutes before I drove home.
When I got home, the ENT surgeon's office called to say that Mark had to have the trach replaced, today. They didn't have any clinic appointments, so he would need to go to the ER. The case manager called shortly after to say they were working to arrange transport. "It has to be today," I said. "It has to be soon. If you're waiting to free up a transport van, I don't think that will work." She hung up to work on it and called me back to say they were calling 911 for him to go by ambulance. I hopped in the car and headed back to Presby Hospital. When I got there, the valet attendant said, "I thought you had gone. You were here everyday and I didn't see you the last couple days." I told her what was happening. "You're going through it," she said, shaking her head. In the ER, I went through security and sat down to wait for Mark to arrive. My phone rang. It was the rehab doctor calling to say that they had been able to place a different trach in Mark's neck, and that the ENT's office said that was acceptable. I headed back home.
Late in the afternoon, a director of something or other from the rehab called me. She had received a formal complaint, which I did not lodge but one of the rehab staff people did on my behalf. Had I talked to their doctor and case worker? Did I have any other questions? "Well yes, actually, I have a question about the trach they placed." "Oh," she stopped me, "I can't answer any of those questions." Okay. "I just want to make sure you know that you can call and tell us information about your husband if that will help us take care of him." My tired blood started to consider boiling. I understood that her call was to placate the family. But this sounded like blaming. "You're actually now making me more agitated. I know how to advocate for my husband, and I have no problem doing it. If you have questions about his care, you either have to call me or call his doctor. I can't know what you do not understand about taking care of him."
Grrrrr.
Mark called me last night. He was tired and bored. He couldn't remember what he had had for dinner. He promised that he understood he needed to leave the trach in, and why.
This morning, the nurse manager called and told me he had taken it out again.
Dumb hard. Ridiculous.